Kindly donated -
Phila Therapy Centre
---
The Phila Therapy Centre, donated by the NLDTF and many others, is the centre for therapies and health care for the children and young adults of Camphill School and the adult residents of Camphill Community Hermanus as well as the staff and volunteers living and working in these communities.
'Phila' in Xhosa promises that "all who come here will be well" while 'Phila' in Greek means love. The individual receiving treatment is approached through both conventional medicine and anthroposophical medicine, supplemented by the various therapies. All treatments are aimed to support and stimulate internal healing processes of body and soul in the restoration of health.
For a visit or more information, please feel free to contact the Farm Office on 021 200 2230 or admin@camphill-hermanus.org.za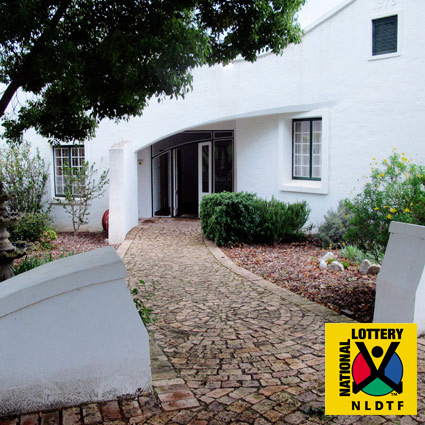 Camphill Farm Community was founded in 1978 and the land has been managed on organic and biodynamic principles since.
Contact:
Tel. +27 (0)21 200 2230 (from 8am - 5pm, Mon - Fri)
Fax +27 (0)86 776 2764
E-Mail: admin@camphill-hermanus.org.za
Postal address:
Camphill Farm Community Hermanus
PO Box 301
Hermanus, 7200, Western Cape
South Africa
NPO Number: 003-322 | Registration Number: 1978/003803/08 | Copyright © 2018 Camphill Hermanus. All Rights Reserved.