Our Way of Living
We embrace people with complex needs,
---
We are a residential facility where adults with intellectual disabilities enjoy quality of life and meaningful work.
---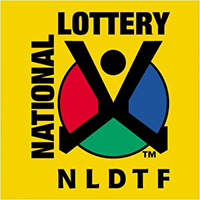 PHILA THERAPHY CENTRE
The Phila Therapy Centre, donated by the NLDTF and many others, is the centre for therapies and health care for the children and young adults of Camphill School and the adult residents of Camphill Community Hermanus as well as the staff and volunteers living and working in these communities.
---
Join the community and make a difference
Resident
Become a resident and help grow the community

Volunteer
Volunteer to help out those in need

Vacancies
There are currently no vacancies

Public Events
Each resident works in a formal work-setting within defined working hours.
---

Camphill Farm Community was founded in 1978 and the land has been managed on organic and biodynamic principles since.
Contact:
Tel. +27 (0)21 200 2230 (from 8am - 5pm, Mon - Fri)
Fax +27 (0)86 776 2764
E-Mail: admin@camphill-hermanus.org.za
Postal address:
Camphill Farm Community Hermanus
PO Box 301
Hermanus, 7200, Western Cape
South Africa